The more accurate you are, the more accurate your quotes will be, but remember— the instant quotes we deliver are only estimates so don't worry if you make a mistake. We'll correct any errors if and when you schedule official onsite measurements.
Step 1:
Draw a rough sketch of your countertop layout. Use this to record your measurements.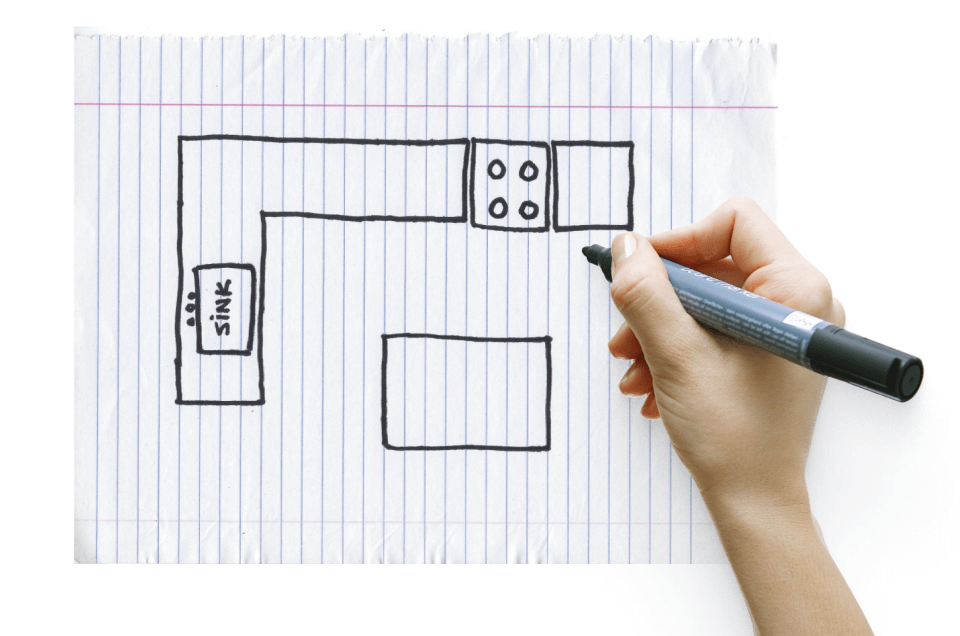 Step 2:
Measure counter lengths along the outside edge of your countertops (where the countertop meets the wall). Record your measurements in inches.
You can ignore sinks, cooktops, or any fixture that slots into the countertop. We need to account for the area before those holes get cut. "Slide-in" oven ranges stand apart from the countertop and don't count as counter space.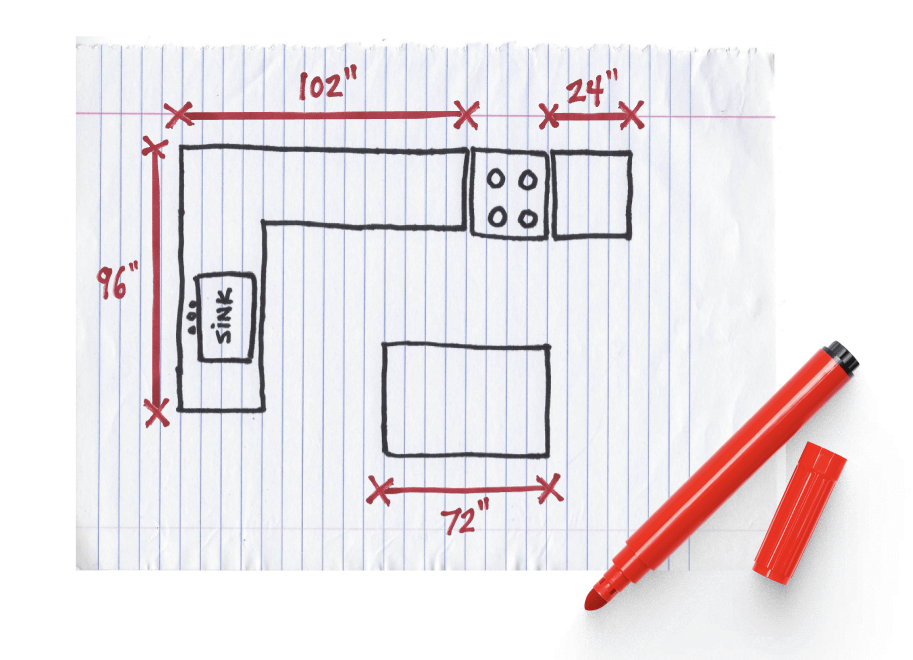 Step 3:
Now just add in the widths of each of the countertops as shown below. Some shapes may have multiple widths that need to be taken into account, such as L-Shapes or U-Shapes.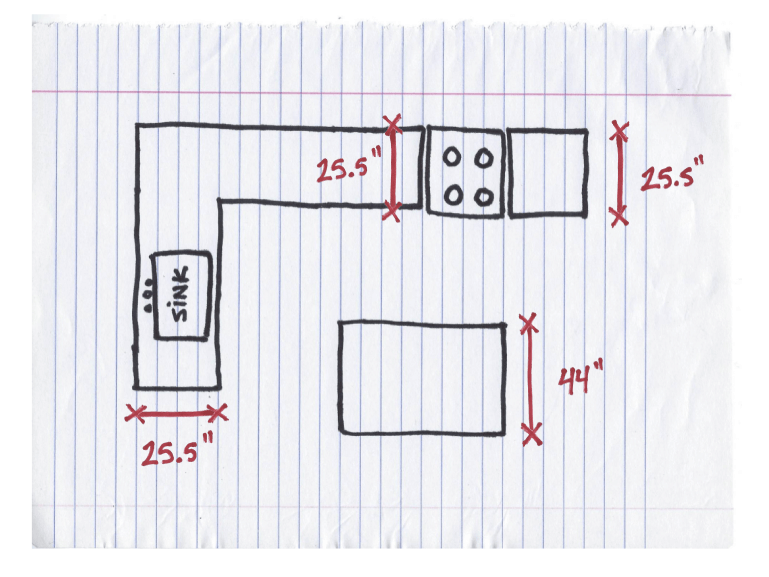 All done!
Now it's time to throw your dimensions into CountertopSmart's drawing tool and get your instant quotes.